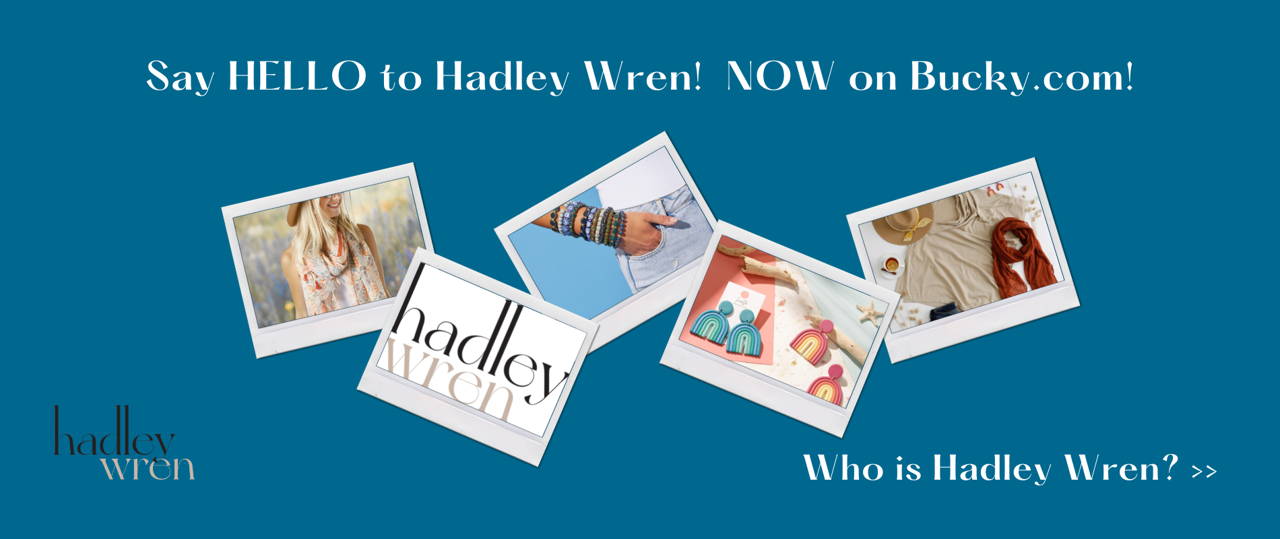 WHY HADLEY WREN?
We rebranded our "Tickled Pink" product line to "Hadley Wren" to better align with our beautiful customers and their unique traits.
Hadley Wren is confident.
Hadley Wren is sophisticated.
Hadley Wren is adventurous.
Hadley Wren looks good on you.
Each fashion item has been thoughtfully selected to elevate your current look or inspire you to try something new.
From our "wearable art" scarves—to our "trend-driven" jewelry—we have what you need to express your one-of-a-kind style.
While you'll notice a name change on this website, catalog, promotions, email, social channels,
business forms, etc.—you'll still have the same exceptional shopping experience as you did before.
You can still shop all of our great Bucky products here!